Hello to the PHP community, and welcome to PHPweekly.com.

After several weeks hiatus the PHP Round Table podcast makes a return in this weeks edition, discussing all things Wordpress.

Also this week we take a look at changes made to Homestead to simplify setting it up to serve Apigility, Expressive and Zend Framework projects.

If you want to add user email confirmation to your Laravel projects, we've details on a new package to do just that.

Plus this week Joomla 3.8.8 has been released, addressing 9 security vulnerabilities and over 50 bug fixes.

And finally, Symfony Live returns to London in September over two days. The Call for Papers is open now.

Have a great weekend,

Cheers
Ade and Katie
Please help us by clicking to our sponsor: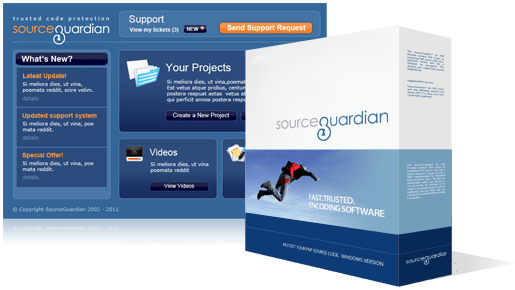 Protect your PHP Code


Why not try SourceGuardian 11. Click here to download a 14 Day Trial copy. Protect your code using Windows, Linux or Mac and run everywhere with our free Loaders.
Articles
20 Best WPBakery Page Builder Addons & Extensions of 2018
With over a million users worldwide, the popular drag-and-drop page builder, WPBakery Page Builder (formerly Visual Composer), has inspired a legion of developers to create loads of cool and useful addons and extensions that increase its functions and provide virtually unlimited possibilities when it comes to creating the WordPress site of your dreams. Here're a list of the 20 best of these addons and extensions for 2018 to be found at CodeCanyon.

Investing In the Promote Drupal Fund

The Promote Drupal Initiative is your opportunity to make Drupal - and your business - known and loved by new decision makers. Led by the Drupal Association, we will work with the Drupal business community to hone Drupal's messaging and create the promotional materials we can all use to amplify the power of Drupal in the marketplace.

The Do's and Don'ts for Hosting WordPress Membership Sites

When it comes to WordPress sites, not all of them can be treated the same in terms of what works best for performance. A simple five-page WordPress site behaves completely different than say a large WooCommerce site (which can be very demanding). WordPress membership and community sites are another type that falls into what we sometimes call this "tricky" category. Today we'll explore some of the do's and don'ts for WordPress membership sites and how to best optimise them to ensure optimal performance, scalability, and longevity.

PHP Allows For The Design of X

Starting complicated twitter conversations should be avoided, I know this, and yet blurted one out on twitter recently ... This was met with a flurry of responses and I couldn't reasonably reply in tweet form. I'm going to respond to some of those tweets (indirectly) and further explain my original tweet.
Tutorials
and Talks
News and Announcements

Joomla 3.8.8 Release
Joomla 3.8.8 is now available. This is a security release which addresses 9 security vulnerabilities, contains over 50 bug fixes, and includes various security related improvements.

Atlas.Query: Simple. Sensible. SQL.
I am happy to announce that Atlas.Query is now stable and ready for production use! Installaton is as easy as composer require atlas/query ~1.0.

Statamic 2.9 is Now Released
Statamic is a flat file CMS built on Laravel and Vue.js and they've just launched v2.9 that includes a host of new features, enhancements, and improvements to enhance the developer experience.

International PHP Conference - June 4-8th 2018, Berlin
The International PHP Conference is the world's first PHP conference and stands since more than a decade for top-notch pragmatic expertise in PHP and web technologies. Internationally renowned experts from the PHP industry meet up with PHP users and developers from large and small companies. Here is the place where concepts emerge and ideas are born - the IPC signifies knowledge transfer at highest level. All delegates of the International PHP Conference have, in addition to PHP program, free access to the entire range of the webinale taking place at the same time. Tickets are on sale now.

Dutch PHP Conference - June 7-9th 2018, Amsterdam
Ibuildings is proud to organise the eleventh Dutch PHP Conference on June 8th and 9th, plus a pre-conference tutorial day on June 7. Both programs will be completely in English so the only Dutch thing about it is the location. Keywords for these days: Know-how, Technology, Best Practices, Networking, Tips & Tricks. The target audience for this conference are PHP and Mobile Web Developers of all levels, software architects, and even managers. Beginners will find many talks aimed at helping them become better developers, while more experienced developers will come away inspired to do even better and with knowledge about the latest tools and methodologies. Tickets are on sale now.

WavePHP Conference - September 19th-21st 2018, San Diego
WavePHP Conference is bringing the wonderful PHP community to the Southwest United States. Designed to be a conference for both professionals and hobbyists alike. Held in beautiful southern California's San Diego County the area has ideal weather and tons of activities. Early Bird Tickets are on sale now.

Northeast PHP Conference - 19th-21st September 2018, Boston
Our event is a community conference intended for networking and collaboration in the developer community. While grounded in PHP, the conference is not just about PHP. Talks on web technology, user experience, and IT management help PHP developers broaden their skill sets. Early Bird Tickets are on sale now.

Symfony Live - September 27-28th 2018, London
Symfony is proud to organise the 7th edition of the British Symfony conference and to welcome the Symfony community from all over the UK. Join us for 2 days of Symfony to share best practices, experience, knowledge, make new contacts and hear the latest developments with the framework! The Call for Papers is now open, and Early Bird Tickets are on sale now.
Podcasts

Voices of the ElePHPant - Interview with Margaret Staples
Cal Evans sits down with Margaret Staples of Twilio to talk community.

Book Review: Fifty Quick Ideas to Improve Your Tests - Part 1
"Fifty Quick Ideas to Improve Your Tests" is written by Gojko Adzic, David Evans, Tom Roden and Nikola Korac. After being asked if he knew about good resources on how to write good acceptance test scenarios, Matthias Noback read and subsequently reviewed this book.

Cloudways Interview - Success Story Of Evan Wong, CEO Of Australian Fintech Startup Checkbox

The fintech industry, which aims to apply digital innovations to existing financial modes of operations in order to improve the quality of financial services, is growing immensely in popularity thanks to the efforts of several startup incubators down under. Checkbox, the brainchild of CEO Evan Wong, is a standout venture that digitises complex regulations into automated cloud software without requiring developer coding. In this post, we highlight the success story of Evan Wong and his Checkbox startup.

Building a PHP Framework: Part 1 – Why? Seriously, Why?

There are a tremendous amount of great PHP frameworks. Off the top of my head I can think of several. Yet, for every Laravel there are probably five lesser-known, high quality frameworks. So with all of that being said, it begs the question: why on Earth would you want to do this?

First-timer at DrupalCon: The Non-Tech Girl Experience

There's the book about givers and takers that I'm reading right now. Adam Grant, the author, claims the good will conquer the evil, a poor girl will find her prince, the givers will triumph over the takers and exchangers. That sounds too sweet, but Adam wins me step by step with his statistics and researchers. Here's my little feedback on what I've seen during 4 days at DrupalCon Nashville: as a volunteer and a grant receiver, as an attendee and a Drupal team member. The little feedback on the Community of givers.
J

obs



Do you have a position that you would like to fill? PHP Weekly is ideal for targeting developers and the cost is only $50/week for an advert. Please let me know if you are interested by emailing me at

[email protected]
Interesting Projects, Tools and Libraries
msphpsql
The Microsoft Drivers for PHP for Microsoft SQL Server are PHP extensions that allow for the reading and writing of SQL Server data from within PHP scripts.
Please help us by clicking to our sponsor: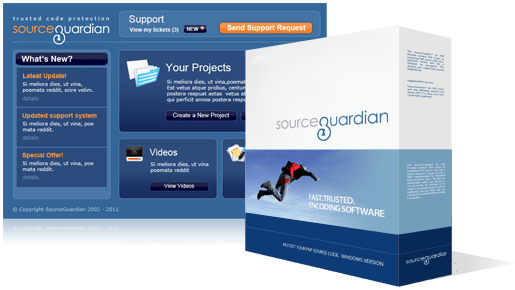 Protect your PHP Code
Why not try SourceGuardian 11. Click here to download a 14 Day Trial copy. Protect your code using Windows, Linux or Mac and run everywhere with our free Loaders.

So, how did you like this issue?


We are still trying to grow our list. If you find PHP Weekly useful please tweet about us! Thanks.
Also, if you have a site or blog related to PHP then please link through to our site.
unsubscribe from this list
|
update subscription preferences