Hi everyone,

New tutorials, new articles and fresh news from the world of PHP. This week we have a new edition of PHP Annotated so if you want to read about a summary of what happened last month in PHP head on to our news section. PHPStorm also posted a roadmap of what to expect for their next version. In podcasts we have a new episode from How to Code Well on when not to use Typescript. Maintainable has a chat with Cameron Jacoby on an AI-driven platform that could help businesses grow. The Rabbit Hole is also back with a new episode on Extreme Programming values. If you want to know how to optimise your Symfony projects we have just the tutorial for you, as well as how to integrate Paypal into your Laravel 10 projects. Finally in our Reading section we have the second pat of a blog series on 'The Magic Behind PHP and in this instalment, they cover Opcache and Preloading. We have all that and more, so we do hope you enjoy this week's newsletter. If you're a student or developer on the move and want the latest PHP news and updates in one place, then subscribe to PHPWeekly.

If you have an article, tutorial or podcast that you would like to be featured in our newsletter, feel free to reach out to us at [email protected].

Do follow us on our social media channels on Twitter and Facebook.

All the best,
Adrian
Please help us by clicking to our sponsor: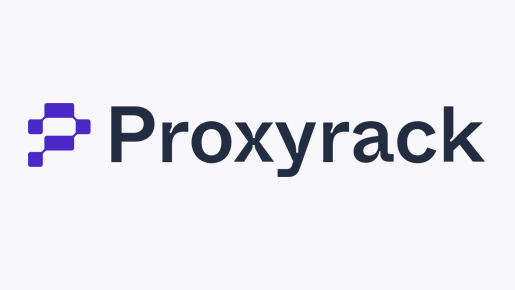 Get Reliable, Fast & Quality Proxies, Without the Tradeoffs
Scrape or crawl any amount of data, without having to worry, settle or break the bank. Buy HTTP, SOCKS & UDP proxies you can set and forget.
Articles
Solving PHP Scaling Issues
We have an export feature that can build an Excel file over the course of many background jobs. Worked beautifully for years. Man, those were the days.

PHP Design Patterns: Active Record
Active Record is a design pattern that features a class that has both persistence methods and business methods.From the point of view of Object Orientation, this class ends up mixing many responsibilities, thus breaking the principle of single responsibility.

Writing Solid and Maintainable PHP Code: Best Practices and Examples
In this blog, we'll explore key PHP coding practices that align with the SOLID principles and provide practical examples to illustrate each concept.

How to Ensure Database Consistency: A Guide to Laravel Migrations for Version Control
In simple terms, database migrations in Laravel are a systematic and organized way to manage changes to your database schema.

Boost Your Productivity with This Simple PhpStorm Feature
Have you ever thought about optimizing your tools? It's easy to become so obsessed with improving your code that you forget about improving your work environment.
Jobs

Web Scraping Specialists Wanted
If you're a skilled Web Scraping Specialist with a knack for creative problem-solving, join our remote team to gather data from e-commerce websites and enhance our data-driven solutions. Embrace challenging projects, overcome blocking technologies, and collaborate with a diverse global team in a flexible, fast-paced environment.

Junior PHP/Python Developer - Remote
We're looking for Full-Stack Developers to join our dynamic remote international team. As a developer, you'll work on a range of projects, including Business Intelligence systems, Legal SaaS, and cutting-edge online projects. You'll be responsible for improving legacy systems, monitoring technical systems, and delivering high-quality solutions. You should be proficient in front-end and back-end development, have strong problem-solving skills, and experience with Python, PHP, Postgres, MongoDB, and Linux servers. If you're a self-motivated team player, apply now.

Technical Support Manager - Remote
Are you interested in programming but don't have the experience yet to be a skilled developer? Join our team as a Technical Support Manager and be part of our SaaS company's success. You'll work closely with our customers to provide timely solutions, troubleshoot technical issues, and contribute to feature development. Using your skills, you'll quickly identify and resolve issues, while also working closely with our team to deliver an exceptional customer experience. You don't need to have programming experience to succeed in this role, but you should have a passion for technology and a desire to learn. You will help us enhance our products and deliver an outstanding customer experience.
Tutorials and Talks

Translating entities in EasyAdmin with DoctrineBehaviors
In this article we will look at how to translate entities in EasyAdmin. We will create an "Article" entity, where we can translate title, slug and content into several languages, as well as add the ability to filter by translatable fields.

How To Optimize Symfony Project Performance
Let's discover some actionable steps you can take to supercharge your Symfony projects.

A Real Life Example Of Using Late Static Binding In Php
In this article, we will explore the concept of Late Static Binding through a practical example of a dynamic database query system.

How To Integrate Paypal Payment Gateway In Laravel 10
If you're looking to integrate PayPal into your Laravel 10 project, you're in the right place.

Creating an Asynchronous API Handler in Laravel
In this article, we will explore how to create an asynchronous API handler by leveraging PHP 8 attributes, Laravel's robust ecosystem, and by extending Laravel's ControllerDispatcher.

Implementing a Search Endpoint in Laravel with TDD
In this article, we will walk through creating a API endpoint in Laravel that allows users to search a table.

How to add a href link in PHP?
To add a href link in PHP, you can use the following steps.
News and Announcements
PhpStorm Public Roadmap: What's Coming in 2023
After recently releasing PhpStorm 2023.2, we're now ready to share our plans for the next version of PhpStorm.

PHP Annotated – September 2023
Welcome to the September edition of PHP Annotated! We'll recap the most interesting developments in the PHP community over the past month, featuring handpicked news, articles, tools, and videos.

Laracon EU tickets are now on sale
Laracon EU is returning to Amsterdam on Feb 5-6, 2024, and tickets are now on sale!

Laravel Bootcamp now has a Livewire track
Laravel Bootcamp, the choose your adventure, style learning site, added support for Laravel Livewire.

A Week of Symfony #873 (18-24 September 2023)
This week, we continued working on tweaking and polishing the new features of the upcoming Symfony 6.4 features. In addition, the community proposed a revamp of the Serializer component to make it more powerful and performant. Lastly, we published more talks for the SymfonyCon Brussels 2023 conference and announced the last early bird days for the SymfonyLive Paris 2024 conference.

CakeFest The Cakephp Conference
We will be streaming the event on our CakePHP YouTube channel.
Podcasts and Vlogs
How To Code Well: 194 - When to not use TypeScript
Let's talk about TypeScript and when not to use it. In some cases plain JavaScript is all you need.

PHP Ugly: 353:tron{tek]
This week on the podcast, Eric, John, and Thomas talk about Laracon EU, Programmer or Serial Killers, PHP Jit, JetBrains Music Playlist, and more...

The Stack Overflow: Mojo: The usability of Python with the performance of C
Chris Lattner helped create Swift, Clang, and LLVM. Now CEO and cofounder of Modular AI, he tells the home team how they built Mojo, a new programming language for AI developers that can be thousands of times faster than Python.

Maintainable Podcast: Cameron Jacoby - Am I Learning From This?
Robby has a chat with Cameron Jacoby (she/her/hers), the Senior Full-Stack Engineer at BetterUp, an AI-driven platform that helps people and businesses grow personally and professionally through coaching.

Software Engineering Radio: SE Radio 582: Leo Porter and Daniel Zingaro on Learning to Program with LLMs
Dr. Leo Porter and Dr. Daniel Zingaro, co-authors of the book Learn AI-Assisted Python Programming, speak with host Jeremy Jung about teaching programming with the aid of large language models (LLMs).

Shoptalk Show: 584: Community, Partnerships, Images, and Astro with Fred K. Schott
Fred K. Schott stops by to talk about building community, open source and sponsorship, building on partnerships in the dev community, WordPress + Astro, view transitions, using Discord for support, and leaking secret Astro Studio details.

WP Builds: 342 – Thomas J Raef on protecting your website. Security mini series 3/4
This is third of four podcast episodes related to WordPress security. It's the third of our four-part security mini series. Prior to that, the other episodes featured Calvin Alkan as well as Akshat Choudhary.

The Rabbit Hole: 310. XP Values - Communication
In this episode, we delve into the world of Extreme Programming (XP) values, with a particular focus on communication as key. We discuss the importance of effective communication in software development, especially in a remote work environment.
Scaling of PHP Application in Kubernetes Based on FPM Workers Utilization
In this article, we delve into the need for custom metrics and explore how to leverage them to scale PHP applications effectively in Kubernetes.

Exploring the Factory Pattern in PHP 8.2
In this article, we'll explore the Factory Pattern within the context of PHP 8.2. With the latest enhancements in PHP, we can leverage features like Enums and the match syntax, both of which breathe fresh life into the implementation of this pattern.

Opcache & Preloading In PHP
This is the second part of my blog series named "The Magic Behind PHP". In this blog, we will cover Opcache and Preloading.

The 'linesif' Method; Laravel's Custom Notifications
We will discuss how this method can enhance your notification messages by allowing you to conditionally include content based on specific conditions.

Unit Tests: Developer's Best Friend
Unit testing is a very underused phenomenon in the case of software development. This blog post will explain the various aspects of writing unit tests and their benefits.
Interesting Projects, Tools and Libraries
ergebnis/json-schema-validator
Provides a JSON schema validator, building on top of justinrainbow/json-schema.

discoverlance/filament-page-hints
Create hints for your Filament pages that can serve as a guideline for users.

ramunasd/symfony-container-mocks
Provides extended Symfony dependency injection container enabling service mocking.

padosoft/laravel-sluggable
Generate slugs when saving Eloquent models.

omalizadeh/laravel-query-filter
A laravel package for resource filtering via request query string.

thtg88/laravel-db-scaffold-commands
Scaffold a DB with the given Laravel Artisan commands.

victorlap/floatval
Correctly parse float like strings to float values.

io238/laravel-iso-countries
Ready-to-use Laravel models and relations for country (ISO 3166), language (ISO 639-1), and currency (ISO 4217) information with multi-language support.

coderavine/sparta
PHP Library for Effortless Input Validation.

pangutech/htmlpurifier
Standards compliant HTML filter written in PHP.
Please help us by clicking to our sponsor: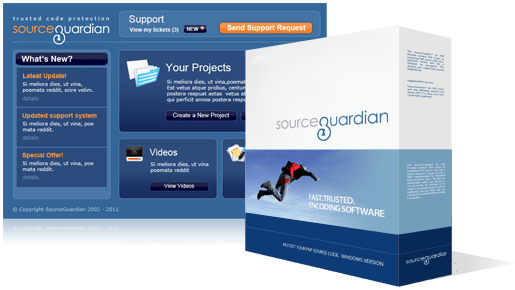 Protect your PHP Code
Why not try SourceGuardian 14.
Click here to download
a 14 Day Trial copy. Protect your code using Windows, Linux or Mac and run everywhere with our free Loaders.
So, how did you like this issue?


We are still trying to grow our list. If you find PHP Weekly useful please tweet about us! Thanks.
Also, if you have a site or blog related to PHP then please link through to our site.
unsubscribe from this list
|
update subscription preferences