Hi everyone,

We bring you the latest news and information from the wonderful world of PHP weekly, and this week's newsletter has articles that will surely pique your interest. If you want to optimise your storage we have ten strategies that will help you achieve this. We also have a deep dive into Instant messaging in Symfony, as well as essential tips for checking the quality of a switch command to ensure code quality. In our Podcast section we have new episodes from No Compromises and their topic this week is the changing value of books through your career. If JSON API is a topic you're interested in, this week' North Meets South podcast may be for you. Finally in our Reading section we have a comprehensive guide to Laravel PHPDoc Comments, Simplifying PHP arrays, and a reader submitted blog on Mastering the Command line Editing. We have all that and more, so we do hope you enjoy this week's newsletter. If you're a student or developer on the move and want the latest PHP news and updates in one place, then subscribe to PHPWeekly.

If you have an article, tutorial or podcast that you would like to be featured in our newsletter, feel free to reach out to us at [email protected].

Do follow us on our social media channels on Twitter and Facebook.

All the best,
Adrian
Please help us by clicking to our sponsor: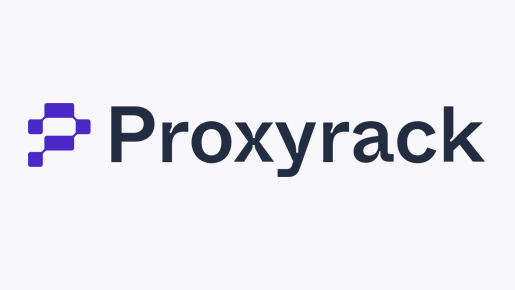 Get Reliable, Fast & Quality Proxies, Without the Tradeoffs
Scrape or crawl any amount of data, without having to worry, settle or break the bank. Buy HTTP, SOCKS & UDP proxies you can set and forget.
Articles
Ensuring a Well-Structured Switch Command in PHP
This post explores essential tips and practices for checking the quality of a 'switch' command to ensure code quality and optimize its performance.

Single-use Tests
The tests I write are usually written in Pest, PHPUnit, or Jest. I also usually commit them to a code repository - but not all automated tests should be committed.

Ten Proven Methods Tech Experts Use To Optimize Laravel Performance
We'll explore various methods that can give your Laravel web application the performance boost it needs.

Improving Logging in Laravel with CorrelationID and TraceID
I want to share some tips to improve your logging in Laravel. Let's make life easier for ourselves down the line.

Instant Messaging in Symfony: A Deep Dive into Mercure Integration
Symfony, a popular PHP framework, did not offer a built-in method for "pushing" data to clients until recently. However, this changed thanks to the Mercure component.

10 Proven Strategies to Optimize Storage for Faster Laravel Apps
In this article, we'll explore comprehensive strategies, including file organization, server folder optimization, data cleanup, and file compression, to boost the performance of your Laravel application.
Jobs

Web Scraping Specialists Wanted
If you're a skilled Web Scraping Specialist with a knack for creative problem-solving, join our remote team to gather data from e-commerce websites and enhance our data-driven solutions. Embrace challenging projects, overcome blocking technologies, and collaborate with a diverse global team in a flexible, fast-paced environment.

Junior PHP/Python Developer - Remote
We're looking for Full-Stack Developers to join our dynamic remote international team. As a developer, you'll work on a range of projects, including Business Intelligence systems, Legal SaaS, and cutting-edge online projects. You'll be responsible for improving legacy systems, monitoring technical systems, and delivering high-quality solutions. You should be proficient in front-end and back-end development, have strong problem-solving skills, and experience with Python, PHP, Postgres, MongoDB, and Linux servers. If you're a self-motivated team player, apply now.

Technical Support Manager - Remote
Are you interested in programming but don't have the experience yet to be a skilled developer? Join our team as a Technical Support Manager and be part of our SaaS company's success. You'll work closely with our customers to provide timely solutions, troubleshoot technical issues, and contribute to feature development. Using your skills, you'll quickly identify and resolve issues, while also working closely with our team to deliver an exceptional customer experience. You don't need to have programming experience to succeed in this role, but you should have a passion for technology and a desire to learn. You will help us enhance our products and deliver an outstanding customer experience.
Tutorials and Talks

How to overcome PHP's naming constraints to model MongoDB operators
TL;DR: I research how to modelize MongoDB operators in PHP. From namespaced function names, to static method on classes or enums, to closures in variables. I'm looking for the best developer experience.

Practicing Subdomain Route In Local Environment With Laravel
A friend of mine requested to write an article about how he can set up his local environment to test this subdomain routing, and I thought It will be better if I just document it.

PHP Connections and Transactions: Connection Class
Having an explicit connection line in the source code and passing it as a parameter is not something positive, because it has specific information from the database.

How To Access Private Properties Of A Class Outside The Context Of The Class Itself (PHP)
One way to access the private properties of a class outside of its context is closure.

Creating a Todo List with Laravel and Livewire 3
Creating a todo list with Livewire 3 is super easy. In this video you'll learn how to create your own todo list with Livewire 3, sqlite and Laravel within minutes.

Filtering and Customizing Arrays in PHP: A Step-by-Step Guide
We'll explore how to filter an array of books to display only those written by a specific author or by release year.

Log Requests And Responses In Laravel
Today we'll learn how to log each request and response in Laravel using middleware and then call it on any route that request and response you need to log for further analysis.
News and Announcements
PHP 8.3.0 RC 4 available for testing
The PHP team is pleased to announce the release of PHP 8.3.0, RC 4. This is the fourth release candidate, continuing the PHP 8.3 release cycle, the rough outline of which is specified in the PHP Wiki.

CakePHP 4.5.0 Released
Improvements include: bin/cake cache clear_group name was added. ComponentRegistry is now automatically added to application's DI container + more.

A Week of Symfony #876 (9-15 October 2023)
This week, development activity was very intense in preparation for the release of Symfony 6.4 and 7.0 in 6 weeks. One of the most important tasks was the addition of Doctrine ORM 3 and DBAL 4 compatibility to Symfony 5.4 and up. We also updated the code to use some of the modern PHP 8 features. Finally, we announced the last days of the regular ticket prices for the SymfonyCon Brussels 2023 conference.

Longhorn PHP, Austin, TX - November 2-4, 2023
A 3-day conference to help PHP developers level up their craft and connect with the larger PHP community.

Laracon EU 2024 - Save the date!
The flagship Laravel event in Europe returns to Amsterdam for 2024. Join us in Amsterdam for two days of fantastic talks and community networking with the most talented Laravel developers in the world.
Podcasts and Vlogs
PHP Ugly: 356: Laravel Spice
This week on the podcast, Eric, John, and Thomas talk about Laravel Spice, Where is Tom, API Clients, and more...

No Compromises Podcast: The changing value of books throughout your career
You might have a book that really shaped how you write code today. Some books make more sense if you read them later in your career. We discuss the changing value of books as a learning resource as you gain experience.

North Meets South Podcast: The one with all the JSON API stuff with TJ Miller
Jake and Michael are joined by TJ Miller to try and untangle their confusion about JSON API, Open API, Swagger, and JSON Schema from last episode.

Software Engineering Radio: SE Radio 585: Adam Frank on Continuous Delivery vs Continuous Deployment
Adam Frank, SVP of Product and Marketing at Armory.io, speaks with SE Radio's Kanchan Shringi about continuous integration, continuous delivery, and continuous deployment – and how they differ.

Shoptalk Show: 587: Why Ethan Marcotte Thinks Tech Workers Deserve a Union
Ethan Marcotte is here to talk about his new book, You Deserve a Tech Union, and discusses topics such as why we need unions in tech, who gets to be in the union, how unions can help deal with the AI question, union busting, and some arguments against unions.

WP Builds: "Thinking the unthinkable (TTUT). Episode 345: Don't make websites for friends and family" with Nathan Wrigley and David Waumsley
It's the 17th episode of our "Thinking the Unthinkable" series and our topic is "Don't make websites for friends and family".

WP Briefing: Episode 64: Patterns in WordPress
Join WordPress Executive Director, Josepha Haden Chomphosy, as she goes back to the basics and offers some insight into block patterns for WordPress. Don't miss this exciting insider's look!

The PHP Roundtable: 088: Developer Relations
Join us on the next PHPRoundtable as we decode the superheroes behind the scenes in the tech world! No, they don't wear capes (usually), but they're the bridge-builders, the peace-makers, and the tech whisperers.
PHP Libraries And Tools
PHP possesses a rich ecosystem, with plenty of libraries and tools. Here is a list of them that I consider interesting, beyond any framework.

A Comprehensive Guide to Laravel PHPDoc Comments
If you're a Laravel developer looking to improve your code documentation and enhance your development process, you've come to the right place.

Single Responsibility Principle in Laravel
A Deep Dive into the Single Responsibility Principle and how to Ensure you Adhere to it in Laravel.

Implementing the Factory Method Design Pattern in Symfony
In this article, I'll explore one of the ways to implement the Factory Method pattern in Symfony.

Worker Pool design pattern with PHP
The Worker Pool design pattern is a creational design pattern that uses a set of initialized objects kept ready to use – a "pool" – rather than allocating and destroying them on demand.

Simplifying PHP Arrays: A Guide to array_map, array_filter, and array_merge
As someone who uses these functions day in and day out, I understand that they might seem a bit mysterious at first. But fret not, I'm here to break it down in the simplest way possible.

Mastering the Command Line Editing: 10 Essential vi Commands
In this blog post, we will explore 10 essential vi commands to help you navigate and edit text files efficiently.
Interesting Projects, Tools and Libraries
hellomayaagency/laravel-heartbeat
Monitor Laravel queue and schedule status.

greendrake/keyvaluestore
Handy wrapper for phpredis supporting prefixes.

mrgrain/bedrock-autoloader
Autobahn and Composer compatible version of the Bedrock Autoloader for mu-plugins.

ryuamy/whatsapp-qiscus-php
Qiscus Whatsapp API Third Party PHP Library.

phpmussel/sigtool
Generates signatures for phpMussel using main.cvd and daily.cvd from ClamAV.

gesundberg/simplon_request
Simple, straight forward request helper via CURL.

stesie/phpcs-doctrine-annotation-rules
Additional PHP Code Sniffer sniffs focusing on annotations for Doctrine ORM.

romeoz/rock-markdown
Markdown parser for PHP.

v0lume/yii2-meta-tags
DB based model meta data for SEO.

osjava/laravel-tools
This is some tools for applications develop on laravel.
Please help us by clicking to our sponsor: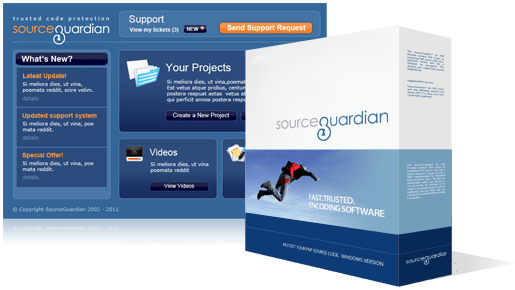 Protect your PHP Code
Why not try SourceGuardian 14.
Click here to download
a 14 Day Trial copy. Protect your code using Windows, Linux or Mac and run everywhere with our free Loaders.
So, how did you like this issue?


We are still trying to grow our list. If you find PHP Weekly useful please tweet about us! Thanks.
Also, if you have a site or blog related to PHP then please link through to our site.
unsubscribe from this list
|
update subscription preferences